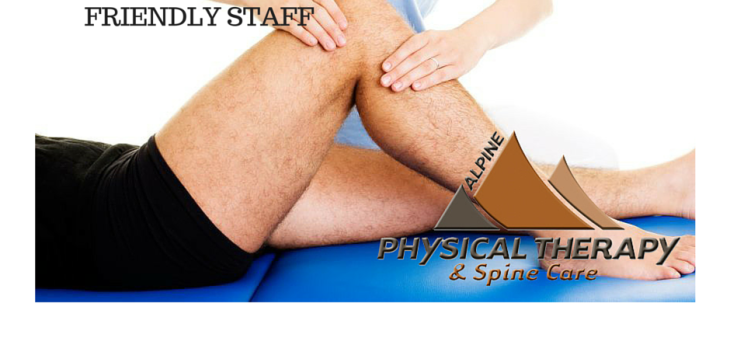 Physical Therapy
When you are looking for a physical therapy clinic, there are a few things that you should look for:
Close to where you work or live
Alpine Physical therapy is conveniently located in Alpine, Utah so those that live in the area don't have to drive long distances to make it to their appointments
Experienced staff
Our physical therapist has been in practice for over 15 years and is one of the best in the area. Our assistants have completed a 225 hour internship where they learn about physical therapy treatments. Our assistants gain more experience during their internships here than anywhere else in the entire state.
Specialties
Alpine Physical Therapy specializes in spine care and sports medicine, but also excels at many other treatment types.
Access to good equipment
Because Alpine Physical Therapy is partnered with Alpine Fitness our patients not only have access to brand new exercise equipment to aid them in their rehabilitation, all physical therapy patients get a free membership to Alpine Fitness while they are being treated. For more information about setting up an appointment today, please visit http://alpinept.com.